Alma TED™ Hair Restoration in Willow Park, TX
What Is Alma TED Hair Restoration?
Alma TED is a cutting-edge hair loss treatment that utilizes advanced technology to stimulate hair growth and improve hair density. It targets the hair follicles and encourages the production of new hair cells, resulting in thicker, fuller hair. TED stands for TransEpidermal Delivery, and is an ultrasound-based delivery system that uses sound waves and air pressure to enhance the penetration of a powerful topical hair growth formula into the scalp. If you have experienced recent hair loss and are interested in an effective, nonsurgical solution, reach out to Dr. Catherine Moore and the team at Defying Time in Willow Park, TX.
What Makes Alma TED A Superior Hair Loss Treatment?
What sets Alma TED apart is its non-invasive and painless nature. Unlike traditional hair restoration methods that involve surgery and long recovery times, Alma TED is a quick and comfortable treatment that can be performed in as little as 30 minutes. It requires no downtime, so you can resume your daily activities immediately. Key benefits of TED include:
Noninvasive, quick, and comfortable
Performed in under 30 minutes
No needles and no downtime
Before & After Photos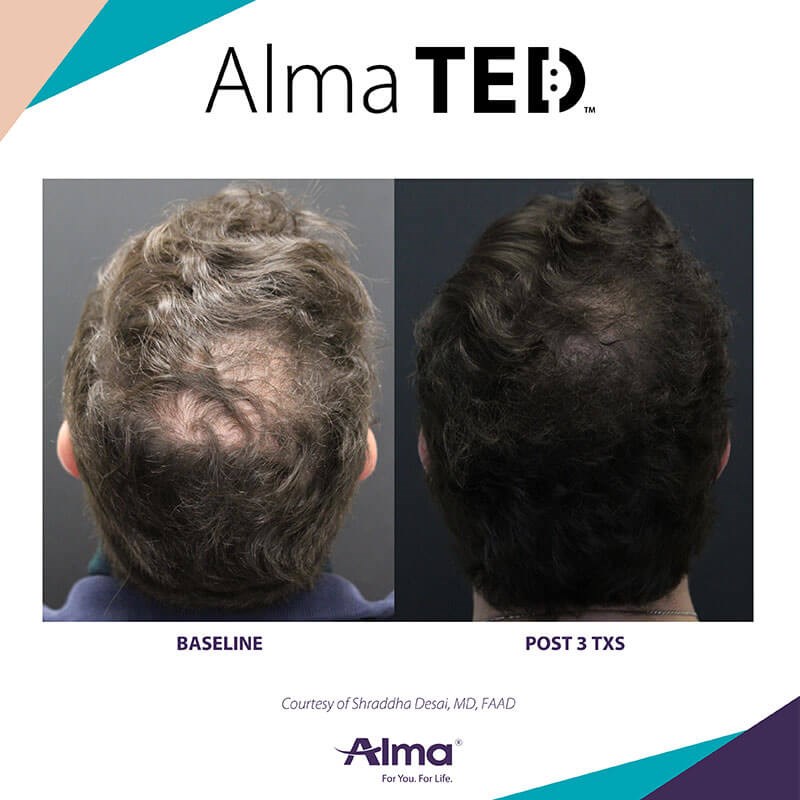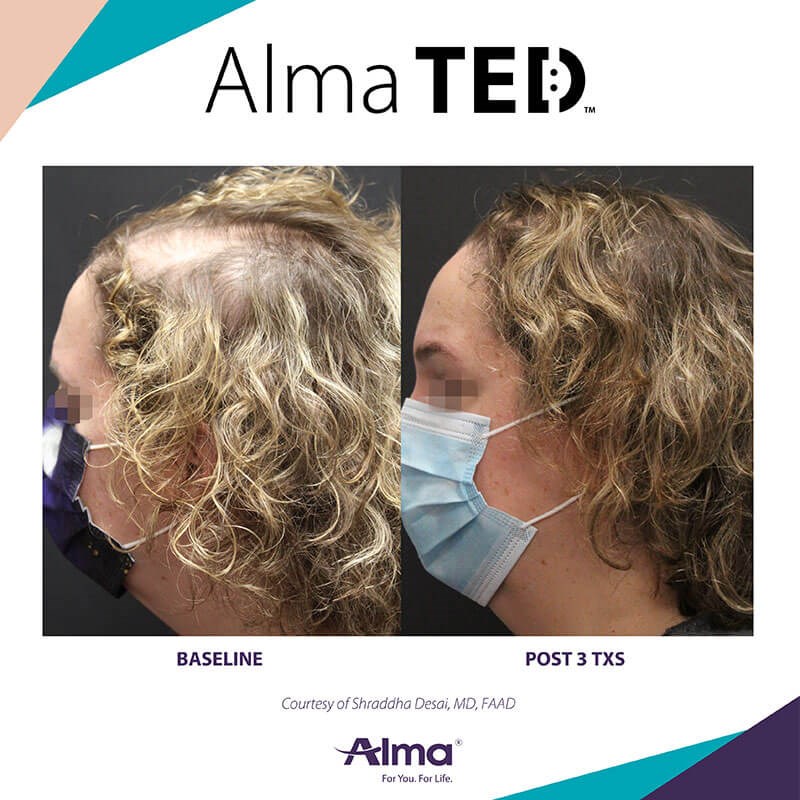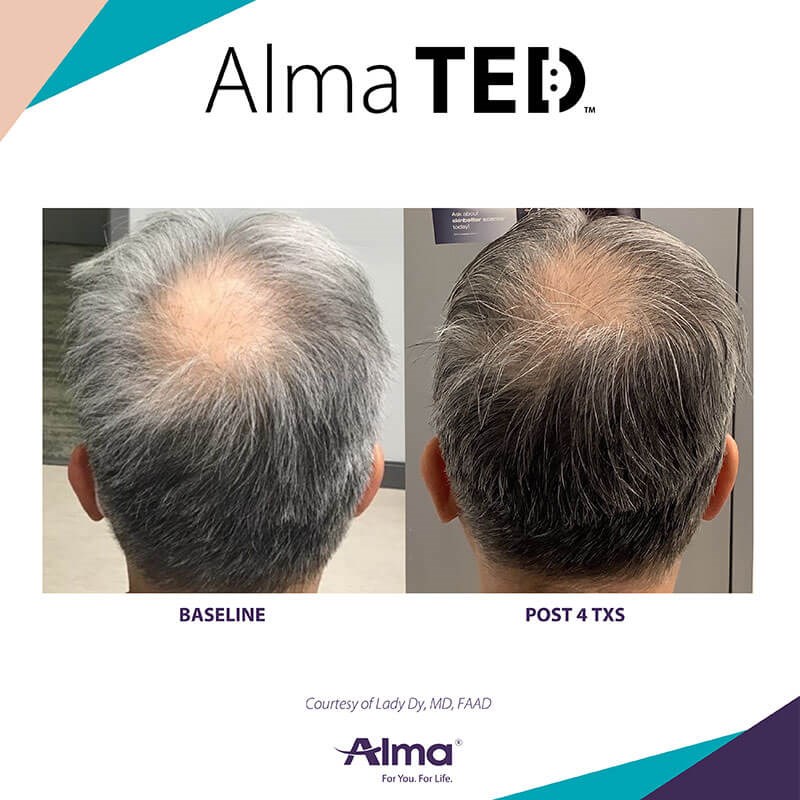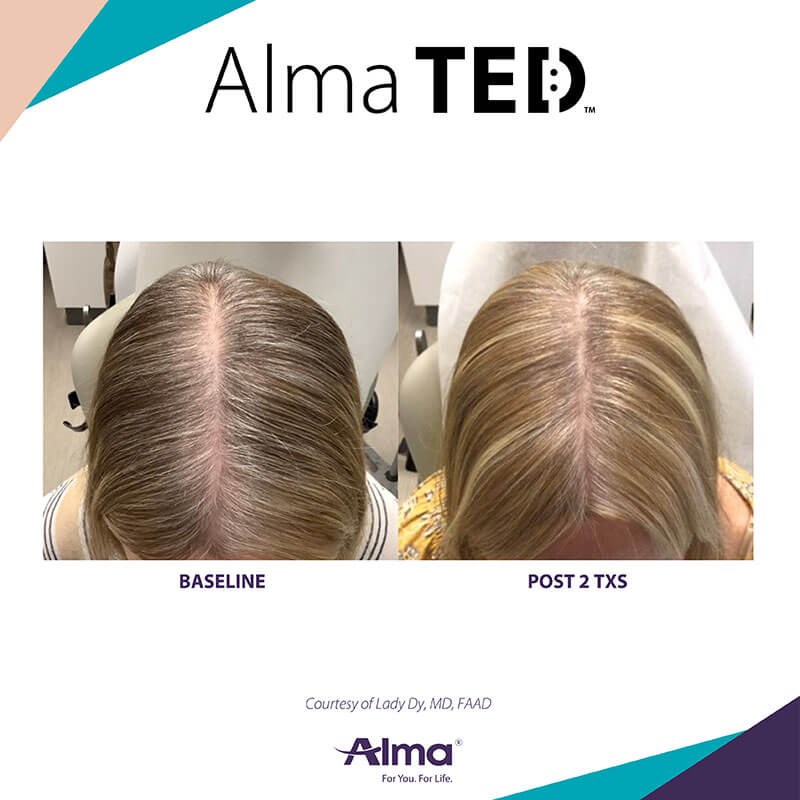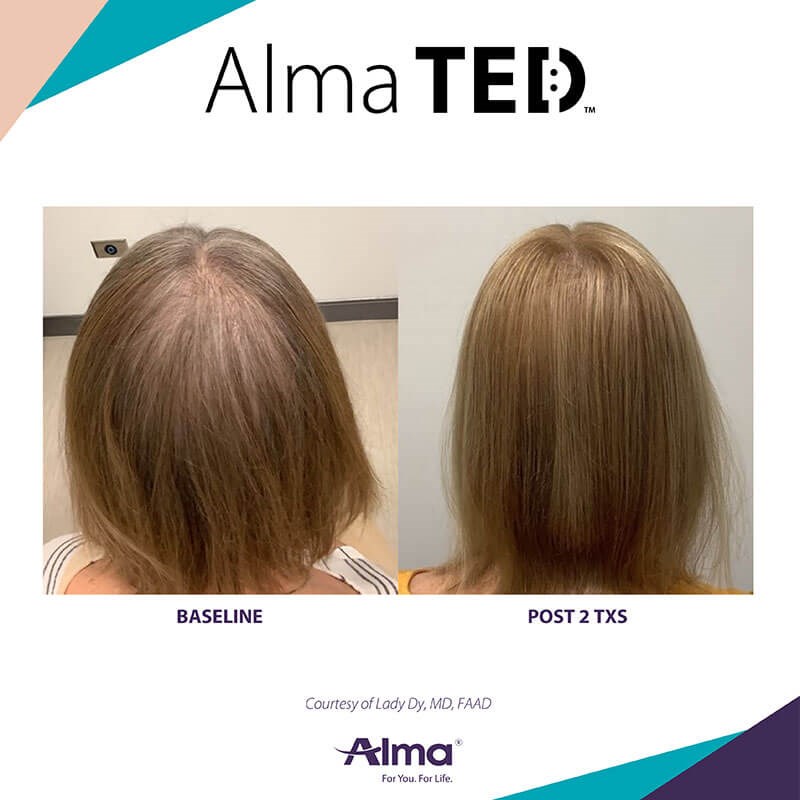 Defying Time Reviews
Delana is absolutely fantastic! I've seen her for a few treatments and I love the way she makes me feel. I'm getting great results in my skin and I couldn't be happier with my experience every time!
Way easier and faster than I expected. Staff was super helpful and knowledgeable. Would highly recommend!
Heather is phenomenal ! Staff is also wonderful, love those girls! Very friendly and takes pride in what they do. I highly recommend and will go back .
All the staff does an amazing job . Meridith does a great job each time I've seen her . She helps me feel confident and beautiful. Fully recommend seeing these ladies . All their treats and expertise will increase your confidence. They have great recommendations. I highly suggest you make an appointment today . You won't regret it !!
Heather was super informative and so nice! I can't wait to go back!
Get In Touch
To Reverse Hair Loss, Meet TED
If you're struggling with hair loss or thinning and want to explore a safe and effective solution, Alma TED may be the answer you've been looking for. Contact us today to schedule a consultation with one of our experienced hair loss specialists at Defying Time in Willow Park, TX.
Alma TED™ Hair Restoration FAQs
How much does Alma TED hair restoration cost?

The cost of Alma TED treatments will vary based on the number of appointments recommended to meet your goals. When you have your initial consultation, our team at Defying Time will learn about your needs and discuss your hair restoration goals before providing a customized hair restoration program, which will include a pricing estimate.
How many Alma TED hair restoration sessions will I need?

We recommend seeking care as soon as you notice hair thinning or baldness. The number of TED treatments you receive will depend on the severity of the hair loss. Observable results are often seen after an initial three treatment sessions performed over the course of one month.
Is hair restoration with Alma TED painful?

Most individuals say there is almost no pain throughout the hair restoration procedure. The cutting-edge system utilizes ultrasound energy and air pressure to help deliver the special hair medication down into the scalp, which does not feel painful.